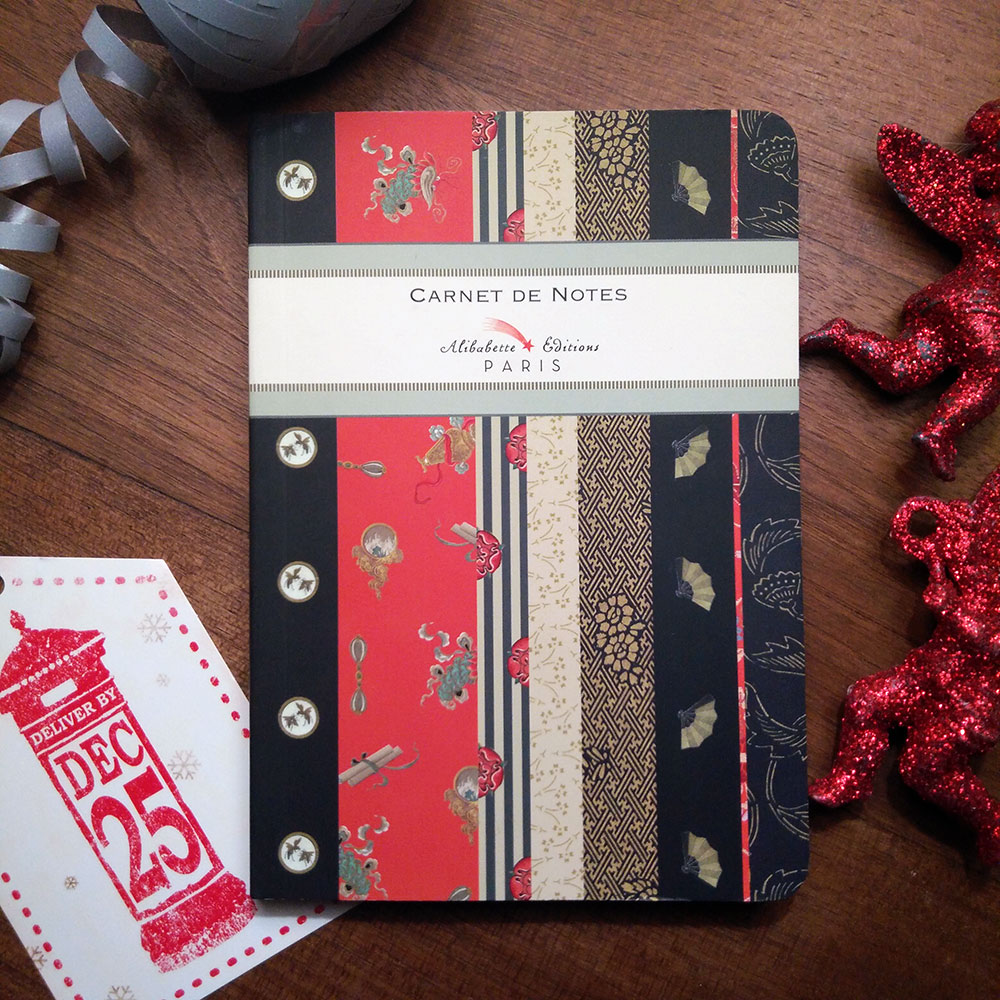 Each year at work, at the time of Christmas, we celebrate with a Secret Santa.
I guess it's getting known that I love stationery!… Last year I got a beautiful Paperblanks planner. This year a got a lovely notebook, from the French brand Alibabette. Its cover is inspired by Chinese and Japanese patterns from the early 20th century. It reminds me of delicate lacquer boxes, it's really nice!
Thank you, dear colleague who had this good idea!
o(*^▽^*)o