Belgium has always been special to me, and I like to wander its cities, exploring its architecture and discovering nice addresses. It had been a while I hadn't been there, so a certain urge brought it me Ghent in a summer day. Strolling the city, I specifically looked for books and stationery addresses. Here are some of my findings for you.
Whenever I get around a new city, I try to see if a Use-it map has been edited for it. Made by local for young travelers, it's full of tips and nice places to visit. Turns out there was a brand new one for Ghent, and some of these addresses I found thanks to it. You can get the map at the Tourist Information Center.
Atlas & Zanzibar
Here's a travel bookstore which we'll make you want to go for a trip. They have a wide range of books of course, travel guides and literature, but also lots of maps and globes that are a constant invitation to travel!

atlaszanzibar.be – Kortrijksesteenweg 19, 9000 Gent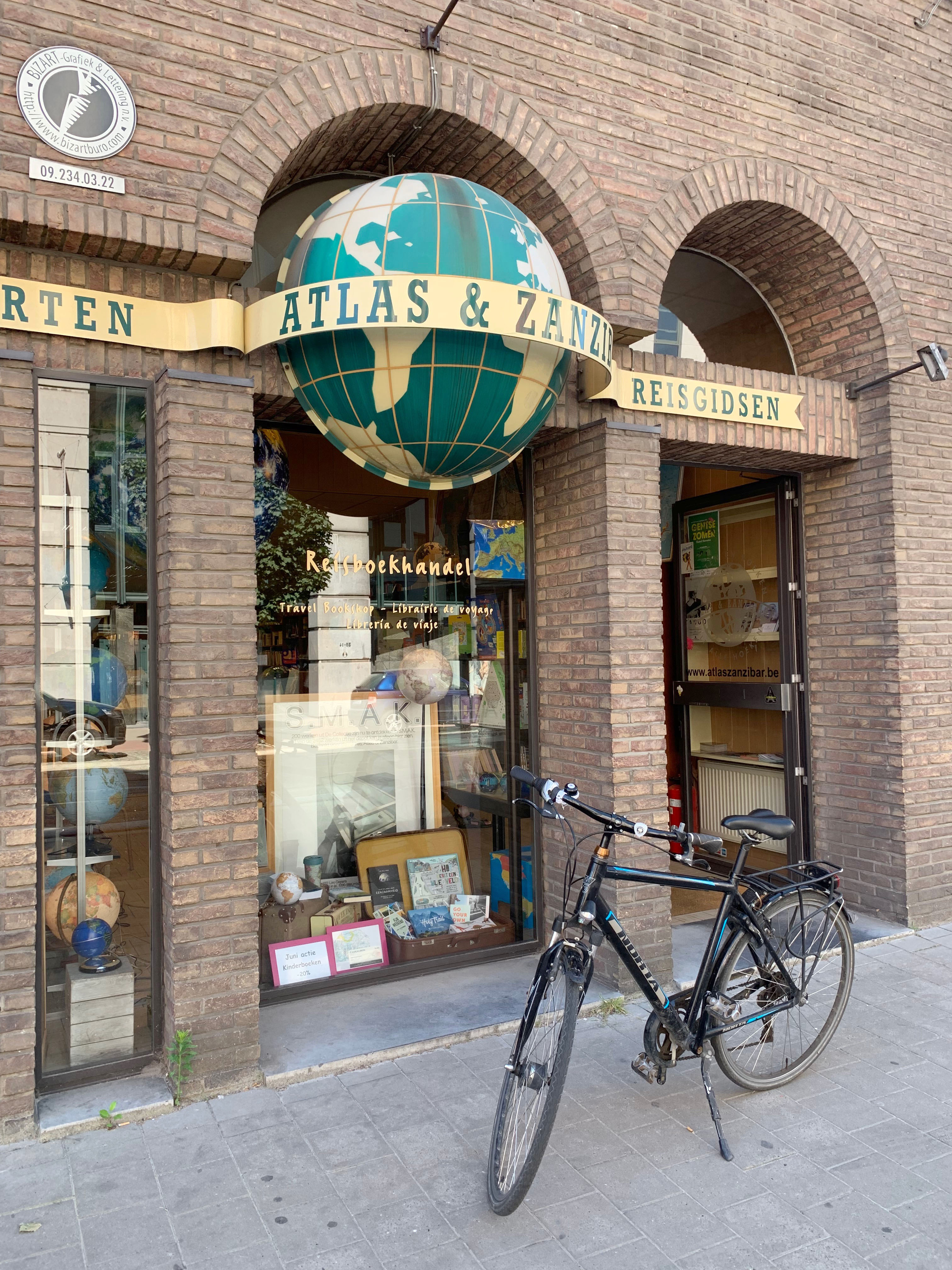 Books and booze
With such a name, I couldn't resist visiting this store, and it's one of the most original bookstore I've visited for a long time. The store is arranged around a carefully selected range of liquors matching book titles (or is it the reverse?). For instance you'll find a bottle of Candide wine next to Voltaire's eponymous book, while a gorgeous David Copperfield edition will lie next to a similarly gorgeous bottle of Copperfield London gin. It's a feast for the eyes, the mind, and your taste buds!
bookznbooze.be – Hoogpoort 35, 9000 Gent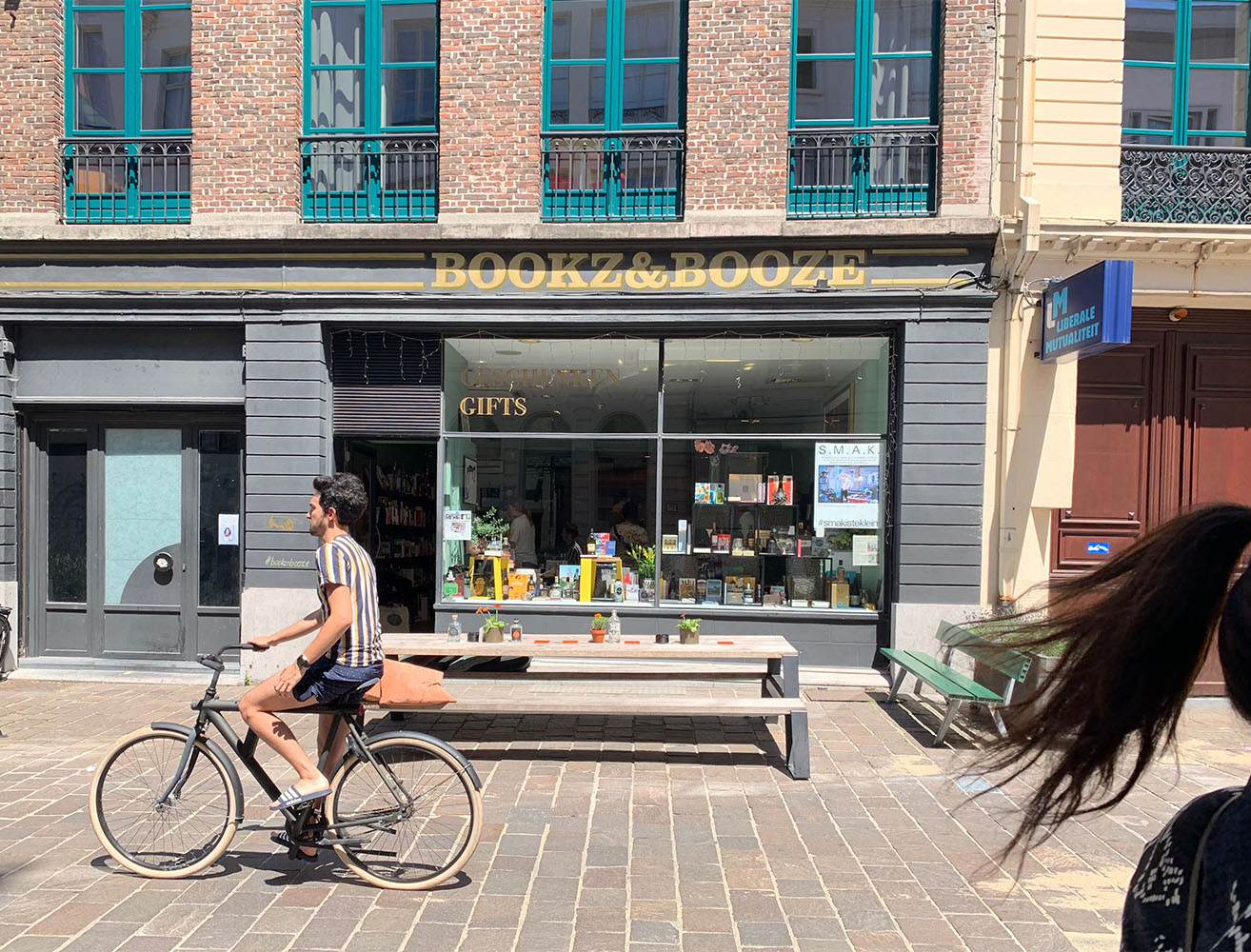 De Slegte
An local chain bookstore spread over several floors. There is a small English section, selling both new and used books. Besides the remarkable Art Nouveau window, the place will stand out for book collectors: they have an offering of rare and vintage editions from famous authors like Henry Miller, Aldous Huxley and Mary Shelley.
deslegte.be/gent – Voldersstraat 7, 9000 Gent

De Trein in Der Traacheid
Just as was about to leave the city by train, I was thinking it was a pity that I didn't see much stationery stores. Well, just across the train station, here is a little stationery store stocking lots of notebooks and other stationery items. I couldn't get in as it was already closed, but I'll definitively check it out if back in Ghent!
detreindertraagheid.be – Koningin Elisabethlaan 148, 9000 Gent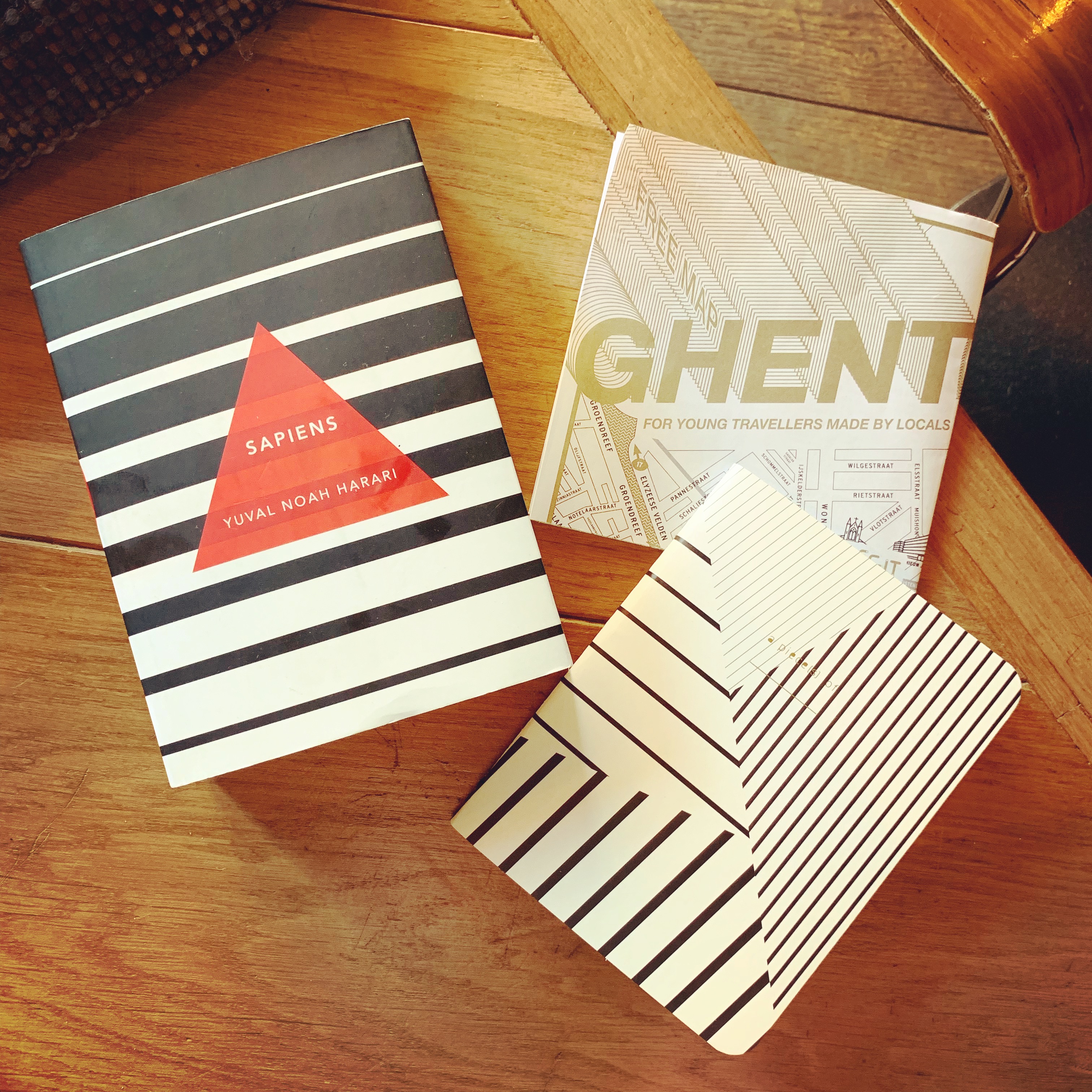 Le bal infernal
A quiet and jazzy bar where you can sip delicious drinks among tons of used books. They seem to be in Flemish for most of the them, but it still a very nice atmosphere for a drink (and I tried their raspberry and mint lemonade which won't disappoint you) that will please any book lover. Apparently you can swap books there – as them for details. Also, don't wait stupidly like me, service is at the bar!

lebalinfernal.be – Kammerstraat 6, 9000 Gent
Mus in een plas
A lovely store in a lovely street, just around the corner from Le Bal Infernal. Mus in een plas is perfect to buy a little something to please your loved ones (or yourself). They have a few gems from Le Typographe or Appointed (that are among my favorite stationery brands), among a wide choice of delicate cards, accessories and decoration. You can also enjoy a break in their backyard where there is a small refreshing terrasse.

musineenplas.be – Serpentstraat 22, 9000 Gent
Paard Van Troje
A great bookstore coupled to a bar on a quiet square. The place breathes love of books. They have a very qualitative selection of books, both in terms of titles and editions. They have among the most beautiful editions of English books out there, and their cakes are yummy. If you had to visit only one bookstore in Ghent, head toward Paard van Troje.
paardvantroje.be – Kouter, Ghent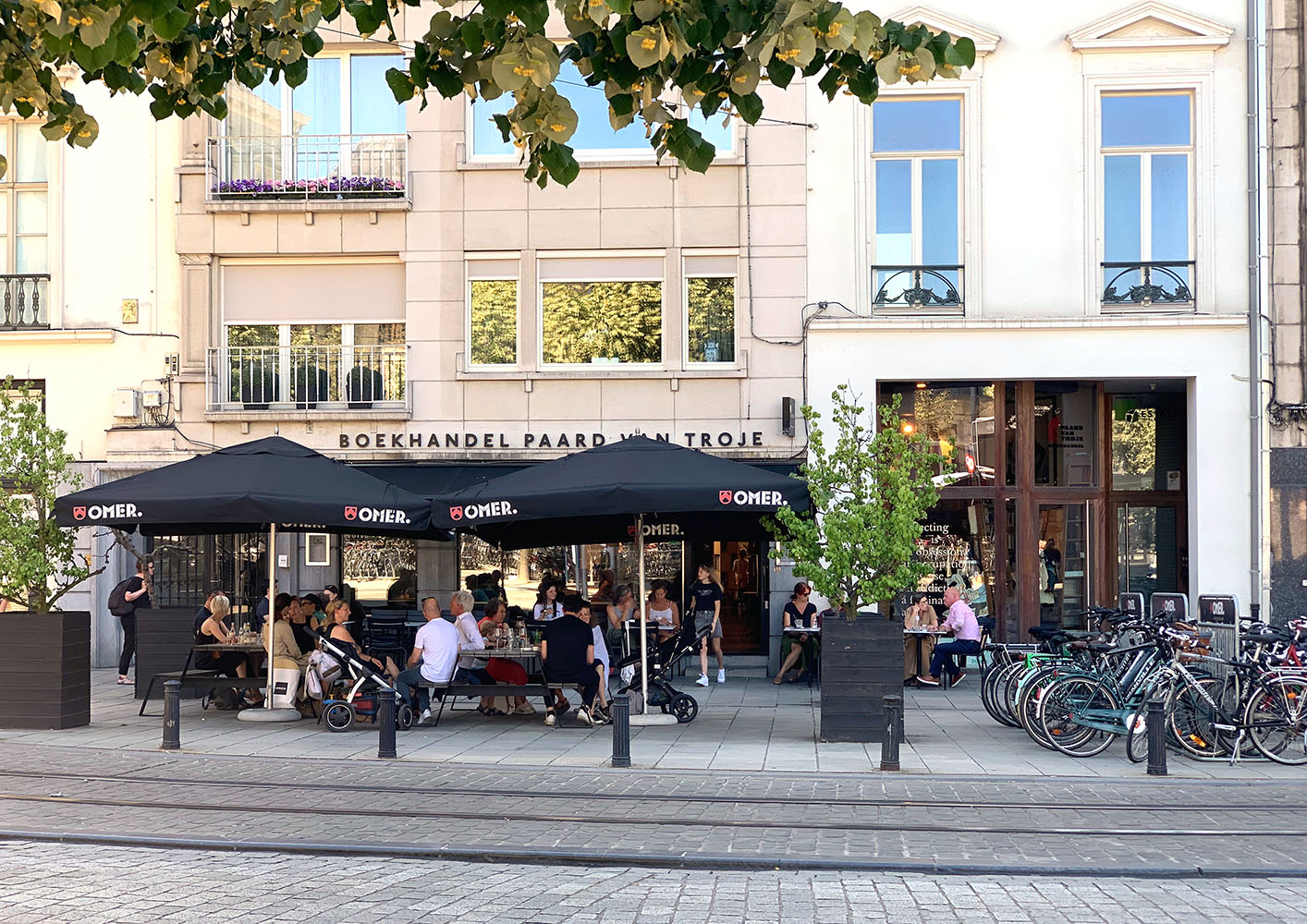 I hope you will enjoy visiting Ghent as much as I did. And if you find some stationery stores that I didn't come across, happy to hear about it!