I first discovered the Paper Poetry garlands and paper letters last year in Vienna. Although I liked very much these colourful and shiny letters, I had no use for it at the time. (I'm trying to avoid compulsive stationery purchases that have no direct purpose – not easy.) So I moved on, hoping some day I'll have a good occasion to display some lovely letters at home!
That day came earlier this year, when a « Welcome Home » was all I needed. After searching quickly for messaged garlands, here I was again face to face with Paper Poetry. I couldn't say no this time, bought it on perlesandco.com (they have a .co.uk website too). Didn't take long before I received it.
The package contains the nice paper letters, and some rope to hang it. For some reason I don't understand, the rope didn't really fit the holes cut in the letters, so I used my own rope instead – no big deal. And here I had my beautiful letter garland – tadaaa!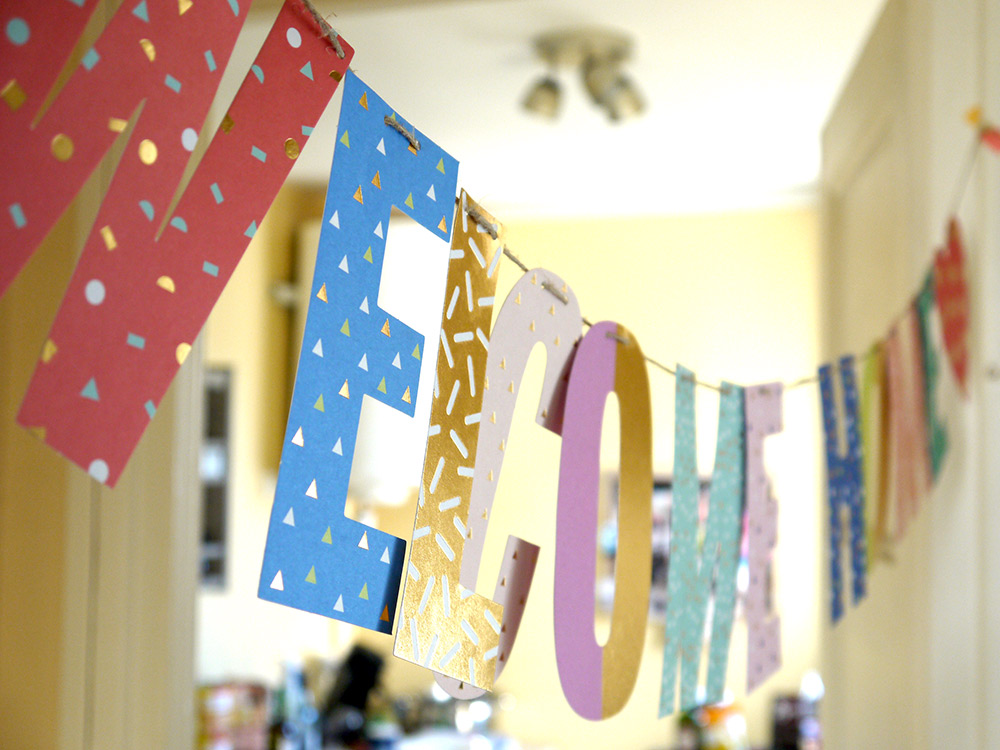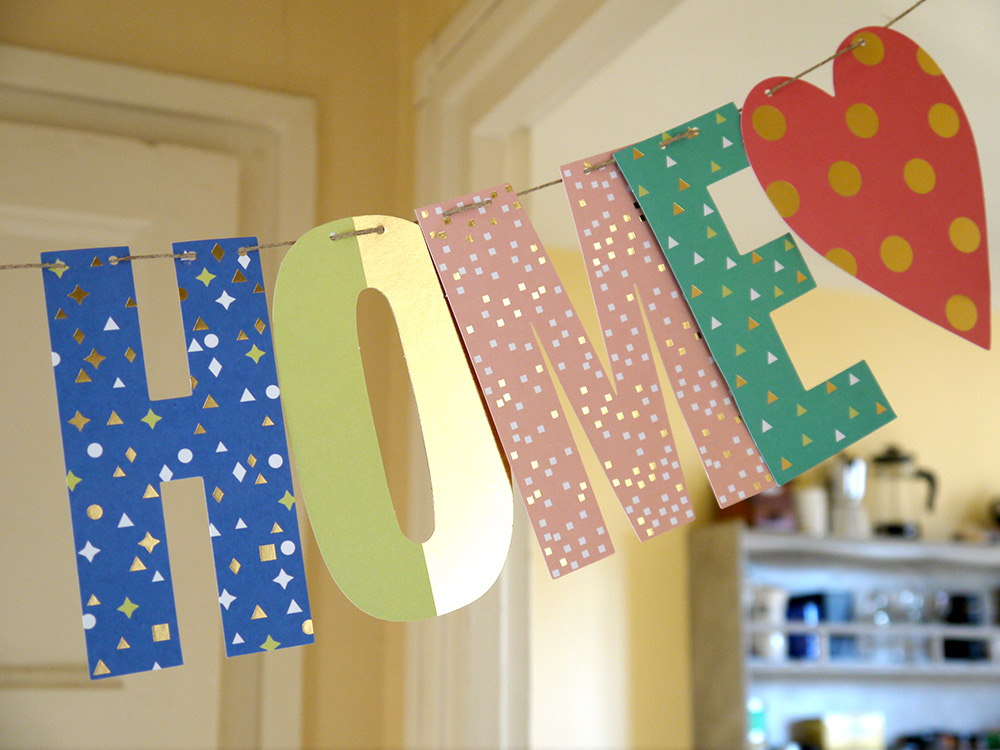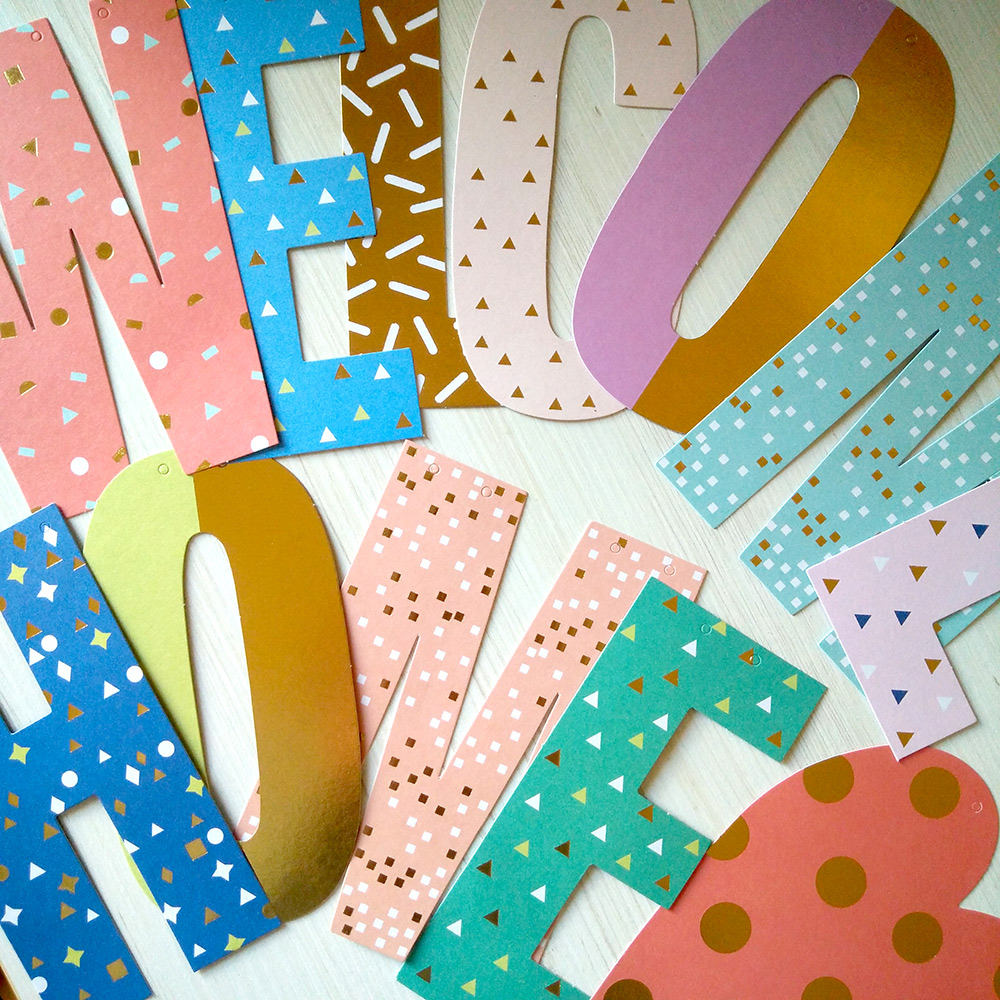 While searching for garlands, I also found the website papersource.com, with lots of garlands too. And you can also make your own message with L'Abécédaire from the French brand Papier Tigre (I never talked about it on this blog – but I love this brand).
PS: I didn't find any other shop selling the Paper Poetry products online, if you sell it or know where it can be found – beside perlesandco.com, I'd be happy to add the reference!